What is the purpose of an information page on Facebook?
An informational page is useful for your prospective guests to read more about your property and units. You can include a Google Map by adding your address in the admin settings for this page. Go to ReservationKey Facebook apps.
Do I have to re-enter all my property and unit information?
No, since you have already entered all of this into ReservationKey, you simply have to select which units to show on this page.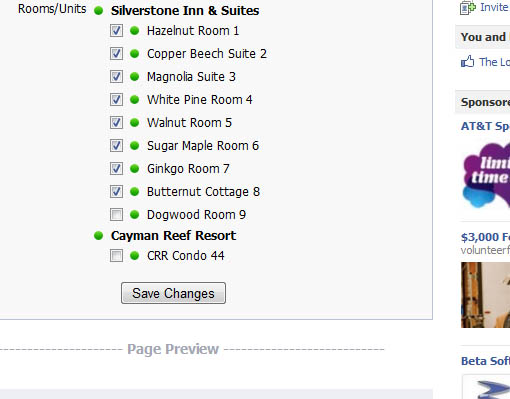 You may optionally add a header message at the top of the page by selecting from your list of Website Messages in ReservationKey. If you would like to have additional information show at the top of this page we recommend you set up a new website message specifically for this page.
How do I add this app to my Facebook page?
You can add the app by clicking here. If you don't yet have a Facebook page, click here to create a page. Select your business page as the page to add the app to.

Now the app will appear as a tab on the left side of your Facebook page. Just click on the tab to open it. When logged into ReservationKey in the same browser you will see the admin options for the app at the top of the page.
How do I change the default name of this tab?
When viewing your page wall, click the Edit Page button in the upper right corner.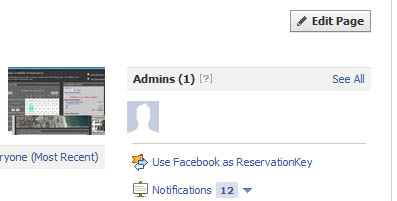 Then click Apps on the left side.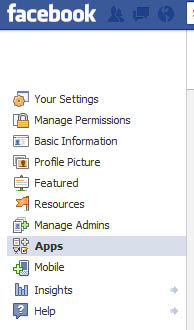 Then find the tab you want to edit the name of and click Edit Settings and enter a new name, or leave blank to use the default name.